Mozzarella for Pizza
The queen of the wood oven
You can't resist pizza, but with mozzarella by Caseificio Montrone there is even more taste.
All the goodness of Fior di latte from our master cheesemakers, with a texture that enhances the genuine flavor of a state-of-the-art pizza.
Trust the experience of the best Made in Puglia pizza chefs: with the Montrone's mozzarella for pizza there is always something delicious to take out of the oven and enjoy until the last bite.
The pizza is a real one
work of art with
the Caseificio Montrone's mozzarella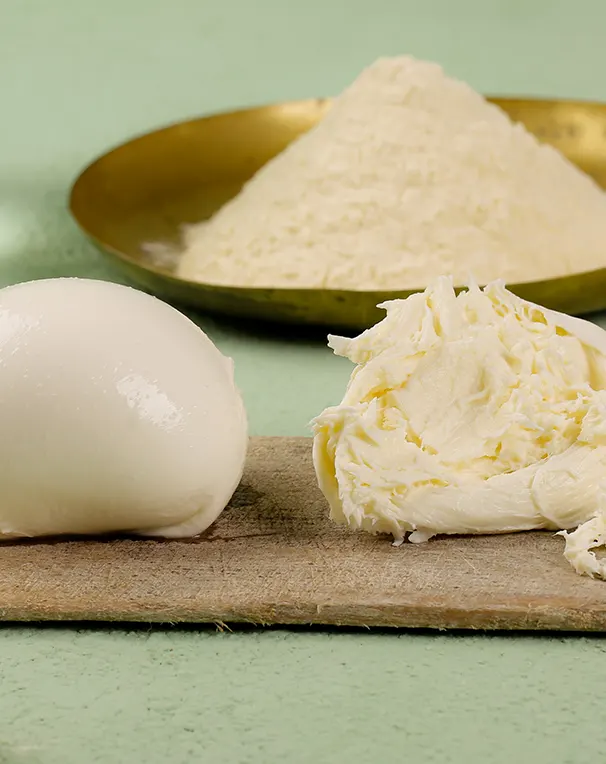 Nutritional information
Average values for 100gr of product
Energy value
184 Kcal/100g - 763 Kj/100g
Fat
of which saturated fatty acids

14,2 g/100g
10,5 g/100g
Carbohydrates
of which sugars


1,5 g/100g
0,6 g/100g
Protein
12,5 g/100g
Salt
0,7 g/100g